Family Caregiver Program in Connecticut
Get Paid to Care for a Family Member or Friend!
*Exclusions Apply
Emerest Adult Family Living program can empower you to care for a family member or friend at home with the best rates in the state of Connecticut. *spouses are excluded from AFL
Interested in a Caregiver Job?
Start your career with Emerest today. We offer highly competitive pay rates and flexible schedules to fit your availability.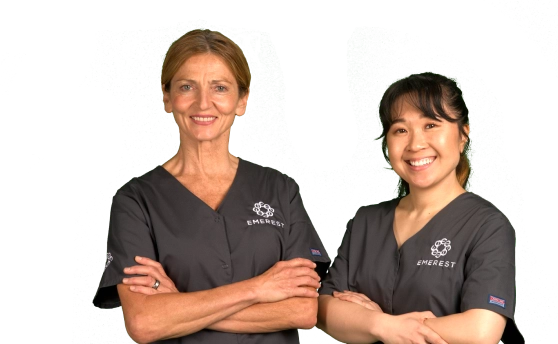 Looking for In Home Care Assistance?
We offer professional and highly trained caregivers to provide in home support and assistance for you or your loved one. We offer hourly or live-in services.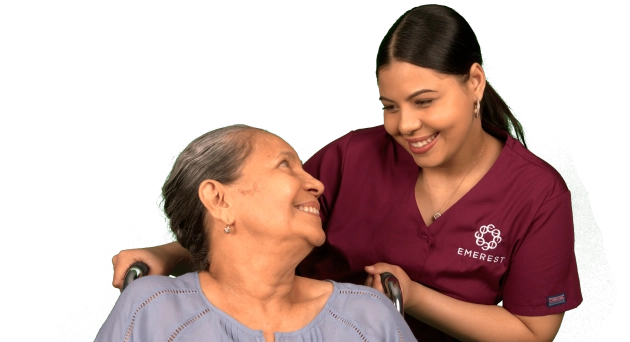 Our Services
We are committed to giving the most personalized care with grace and kindness that you and your loved one deserve in the comfort of your own home.
Family Caregiver Program
Homemakers and Companions
Personal Care Assistants (PCA)
Veterans Program
Get paid to Care for a Loved One at Home
*spouses are excluded from AFL
Under the Medicaid waiver for home care, you have the option to enroll in AFL (Adult Family Living):
Choose a Caregiver

We pay the caregiver of your choice (this could include a family member or a friend).

Competitive Rates

One of the most competitive rates in the state of Connecticut.

Unique Perks for Caregivers

We provide top-tier benefits and productivity-boosting perks to our care workers who support our clients in the home care industry.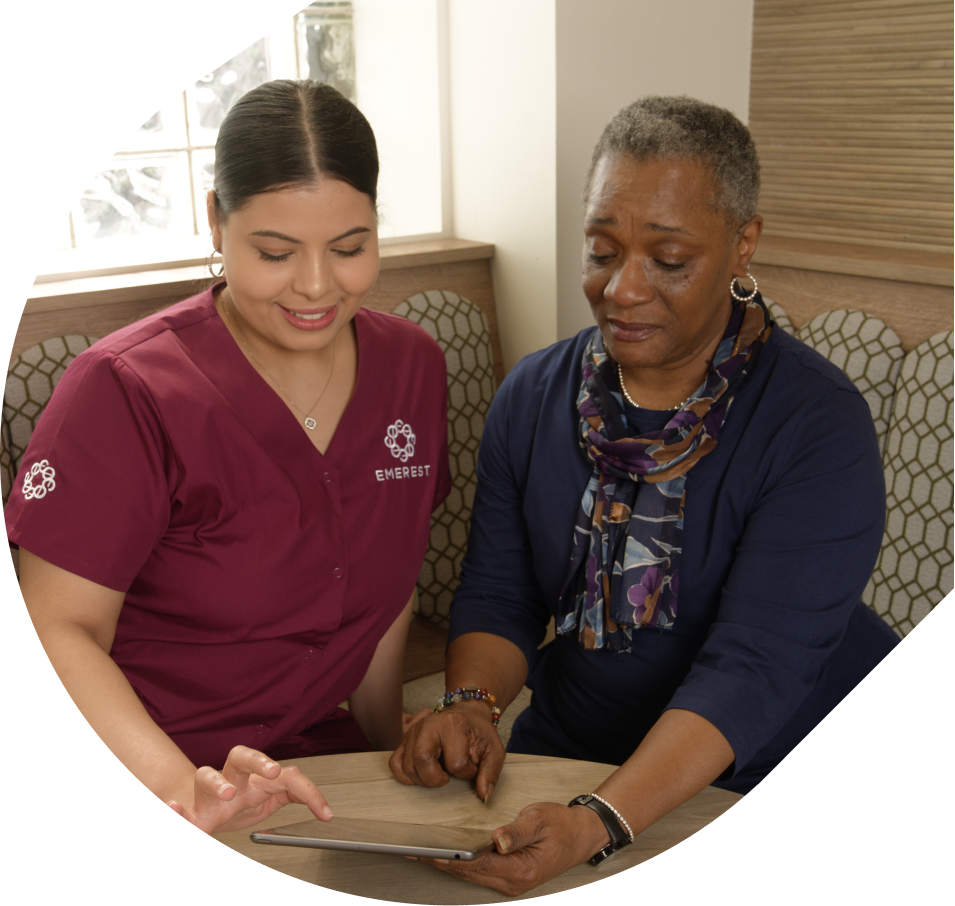 Payment Options
Who Is Paying? There are many programs available that pay for home care services for CT residents
Availability throughout the entire state
We are available throughout Connecticut and we are the preferred provider for the Home Care Program for the Elders.
Call now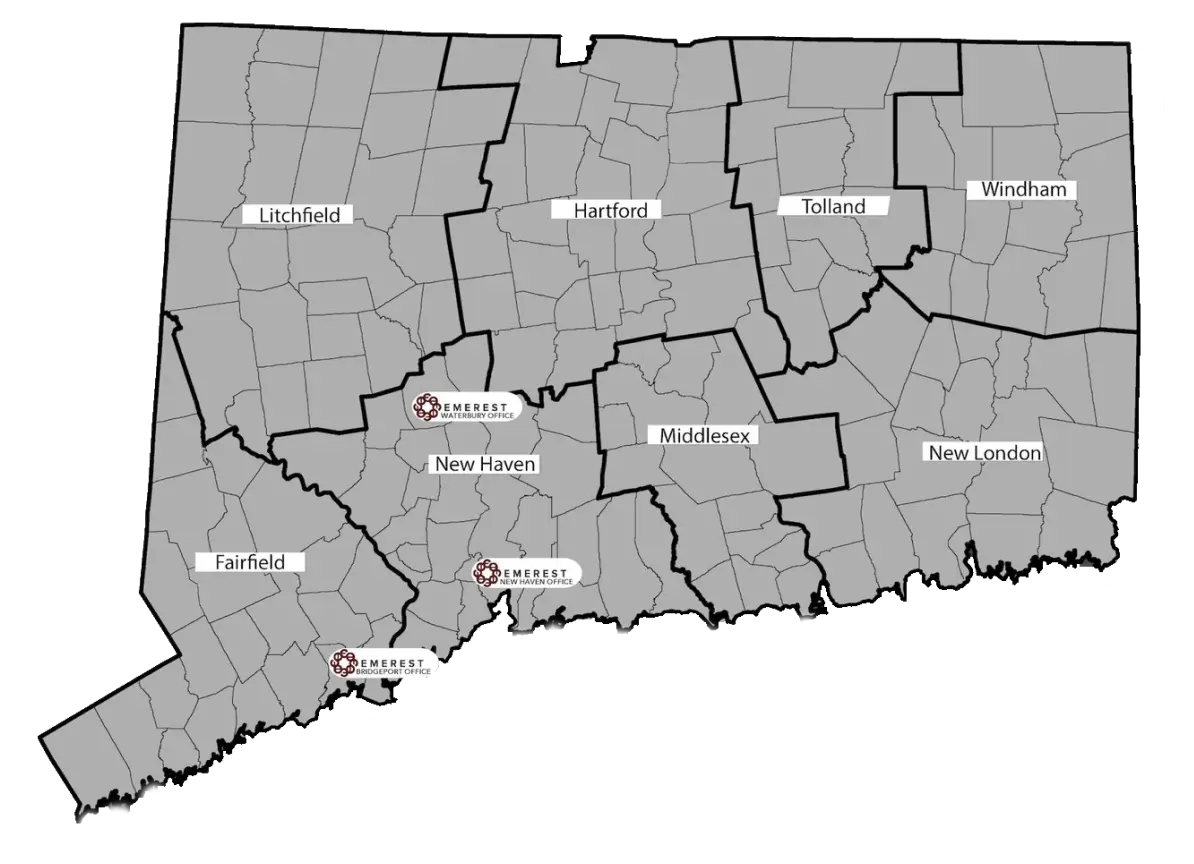 Frequently Asked Questions
Yes, you can switch to Emerest Home Care from another agency. Emerest Home Care offers a range of services, including their AFL program, which allows family members to get paid to care for their loved ones at home. If you are interested in switching to Emerest's AFL program, you can reach out to them to learn more about the program and the requirements for eligibility. It is important to note that Emerest pays their caregivers one of the highest amounts for the AFL program.

Emerest Home Care of Connecticut provides home care services throughout several cities and towns in Connecticut, including Waterbury, Middlebury, Woodbury, Southbury, Oxford, Naugatuck, Cheshire, Wolcott, Prospect, and Watertown. They also offer Adult Family Living (AFL) services throughout all of Connecticut. If you are unsure if Emerest Home Care of Connecticut serves your location, you can contact us directly to inquire about their service area. 203-941-1700.

If you are interested in a home care job with Emerest Home Care in Waterbury, Connecticut, you may want to inquire about the pay rate and opportunities for bonuses or salary increases. The company offers competitive pay rates, which are paid weekly to their caregivers. The pay rate may vary depending on the specific job position, qualifications, and experience of the caregiver. In addition to weekly pay, Emerest Home Care offers opportunities for bonuses and salary increase.
More questions
Start a Career with Emerest?
We care about our caregivers. As part of the Caregiver Wellness Program, we offer respite hours and the option to speak to an Emerest social worker.Fill the form and will reach out to you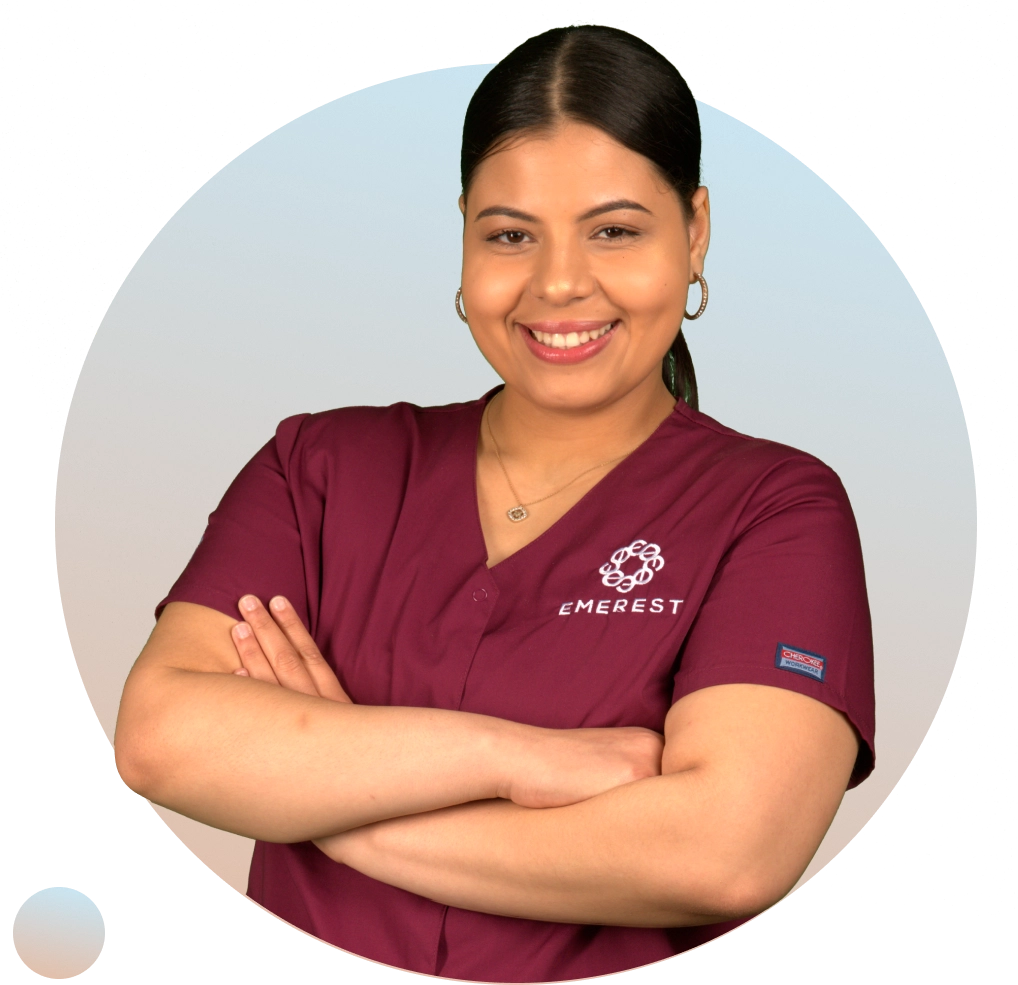 Caregiver Perks
We care about our Caregivers. If you still doubting – check out program benefits:
Competitive Starting Rates
Health Insurance (Eligible after 3 months of employment)
401K retirement plan
Paid Weekly
Referral and Sign On Bonuses
Rewards Program
Birthday gift cards
Spa visits (Coming soon)
Learn more
What Our Clients and Caregivers Say
Over a thousand five-star patient reviews
Ledalisse Gonzalez
Staff is very Polite!!! Work with Emerest Home Care for almost 5 years with no Complaints at all!!
María Picon
Emerest Homecare has been a real game changer for me as a family caregiver. Your program is really amazing! Not only do they provide exceptional support and helpful resources, but they also make sure I receive my payments on time each week. It is comforting to be recognized and compensated for the important role of family caregiver. I highly recommend Emerest Homecare to anyone considering joining their program to become a paid family member. Their commitment to caregivers and families is truly commendable, and I couldn't be happier with the experience. Thank you, Emerest Homecare, for making a real difference in the lives of caregivers like me!
Happy with your service at Emerest Health? Leave us a review on Google.
Our offices in Connecticut
Emerest Home Care of Connecticut covers New Haven, Litchfield, Fairfield, Hartford and Middlesex counties. We have three physical locations within the state of Connecticut.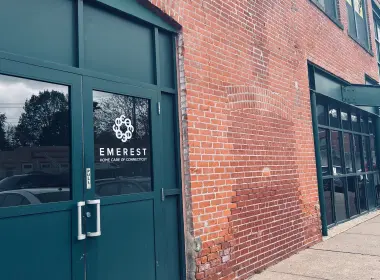 New Haven office:50 Fitch Street, 1st floor | New Haven, CT 06515
Phone:203-941-1700
Office Hours:Monday - Friday, 8:00AM - 5:00PM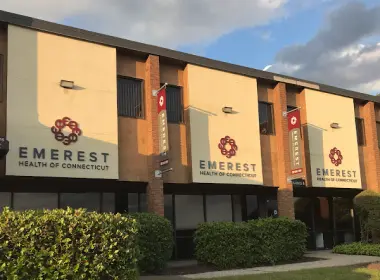 Waterbury location:92 Brookside Road, Waterbury, CT 06708
Phone:203-941-1700
Office Hours:Monday - Friday, 8:00AM - 5:00PM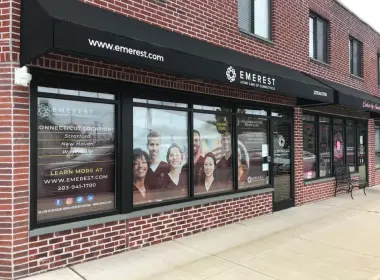 Stratford location:2067 Barnum Avenue, Stratford, CT 06615
Phone:203-941-1700
Office Hours:Monday - Friday, 8:00AM - 5:00PM