Emerest Frequently Asked Questions
Emerest FAQ
Our home care agency offers a comprehensive range of services to meet the unique needs of our clients. Some of the services we provide include assistance with activities of daily living (ADLs) such as bathing, dressing, grooming, and toileting. We also offer medication reminders, meal preparation, light housekeeping, laundry assistance, transportation to appointments, companionship, and respite care. Our goal is to support individuals in maintaining their independence and enhancing their quality of life by delivering personalized and compassionate care in the comfort of their own homes.

Emerest is currently available in the following states: Missouri, Connecticut, New Jersey, and Pennsylvania. We are dedicated to providing our exceptional services and compassionate care to individuals in these regions. If you are located in one of these states, we encourage you to reach out and discover how we can assist you or your loved ones.

At Emerest, we offer both Traditional Home Care Services and our unique Family Caregiver Program. With Traditional Home Care, our dedicated licensed caregivers are prepared to provide a wide range of services, from as little as 1 hour a day to around-the-clock care. Our objective is to support you in maintaining independence and comfort within the privacy of your own home for as long as possible. On the other hand, our Family Caregiver Program, currently available in Missouri, Connecticut, and Pennsylvania, gives you the freedom to choose your own caregiver, be it a family member or a trusted friend. Through this program, we offer competitive rates to your selected caregiver, ensuring that you receive the personalized care and attention you deserve.

Requesting home care services for yourself or a family member is simple. Contact Emerest today, and our dedicated representatives will be delighted to offer you a free consultation. During this consultation, we will discuss your specific needs, answer any questions you may have, and tailor a personalized care plan that meets your requirements. Our goal is to ensure that you or your loved one receive the highest quality of care and support, right in the comfort of your own home. Don't hesitate to reach out to us to begin the process of accessing exceptional home care services.

Home care is a type of care provided to individuals in the comfort of their own homes. It differs from other types of care, such as assisted living or nursing home care, as it allows individuals to remain in a familiar and supportive environment. Home care services can range from assistance with activities of daily living (ADLs) like bathing, dressing, and meal preparation, to companionship, medication management, and light housekeeping. The primary goal of home care is to promote independence, enhance quality of life, and provide personalized care tailored to the individual's unique needs and preferences. Unlike other care settings, home care offers a level of flexibility and individualized attention that allows individuals to maintain their routines and stay connected to their community and loved ones.
Missouri
CDS is a Medicaid-funded program that allows disabled or elderly people in Missouri to hire the caregiver of their choice to help with daily activities. This caregiver, or personal care attendant (PCA), can be a friend, a neighbor, or a family member other than a spouse or legal guardian. A PCA can help with daily chores or hygiene, including:

Help with cooking, cleaning the house, doing laundry, or taking medications on time.
Assistance with bathing, dressing, using the bathroom, or other personal hygiene tasks.
Support on errands or appointments, or general help with mobility.

This service is administered by the Missouri Division of Health and Senior Services (DHSS), and it's available to eligible adults over the age of 18. The goal of this program is to help participants live independently and choose someone they trust to provide them with care. Participants are responsible for hiring and managing their own attendants. What this means is that if you are in need of extra assistance in your home, and you qualify for CDS, you may hire your own personal care assistant. The friend or family member you hire will be compensated through Emerest.

We are a homecare agency that works with Missouri's Consumer Directed Services (CDS) program. Emerest Health pays the highest wages for CDS in Missouri and enables you to hire the caregiver of your choice. In addition to CDS, Emerest also provides other Home and Community Based Services through Missouri Medicaid, such as: In-Home Services, Independent Living Waiver (ILW) Services, and Structured Family Caregiver Waiver (SFCW) services.

Self-directed services allow the consumer to instruct the caregiver on how to give them the best possible care. Because the consumer knows exactly what they need, this model of care allows them the freedom to hire or fire whomever they choose to suit their needs. The consumer is expected to hire and train their own caregivers to help them perform daily tasks such as laundry, taking medications on time, or cooking. Also, because this is a Medicaid funded program, the consumer does not need to worry about any medical bills. Provided they meet the program qualifications listed below, this is a 100% free service.

This program began in the mid-90s and underwent a few shifts and name changes to become CDS. In 1993 a program was started under the oversight of Vocational Rehabilitation. Titled Personal Assistance Services (PAS), it was funded by Medicaid and was meant to support people with disabilities. In 2005, the Missouri Department of Health and Senior Services (DHSS) took ownership of this program, renaming it Consumer Directed Services (CDS). A major reason for this change was that the program had shifted away from a focus on employment and grown into a more general personal care program that was home and community based. The DHSS offered vendors the opportunity to serve the CDS program; within 10 years, there were several companies helping to match caregivers with elderly or disabled people. In 2023, the state of Missouri reported that over 45,000 people were enrolled in the CDS program.

We're excited about this program because of the many benefits it offers members of our community:

CDS allows elderly or disabled people to remain in their own homes and communities rather than having to seek institutional care or move to an assisted living facility or nursing home.
The program allows people to choose caregivers that they know and trust.
With CDS, many family members who would be caring for their loved one anyway can get funding.
Because the money is provided by Medicaid, participants do not need to worry about payments at all.
CDS promotes healthier communities and allows elderly and disabled people to live with more independence.

Essentially, CDS allows people to stay at home where they are most comfortable, direct their own care, and choose a caregiver they trust. Plus, the personal care assistant receives weekly compensation, which helps regular Missourians make ends meet.
Read more on Missouri FAQ
Connecticut
Emerest Home Care of Connecticut provides home care services throughout several cities and towns in Connecticut, including Waterbury, Middlebury, Woodbury, Southbury, Oxford, Naugatuck, Cheshire, Wolcott, Prospect, and Watertown. They also offer Adult Family Living (AFL) services throughout all of Connecticut. If you are unsure if Emerest Home Care of Connecticut serves your location, you can contact us directly to inquire about their service area. 203-941-1700

Emerest Home Care values clear and effective communication with their clients and their families to ensure that they are providing the best possible care. To facilitate communication, Emerest Home Care may assign a care manager or coordinator to each client to act as the main point of contact. The care manager or coordinator may provide regular updates on the care being provided and answer any questions or concerns that clients or their families may have. Emerest Home Care may also use electronic communication tools, such as online portals or messaging platforms, to facilitate communication between clients, their families, and caregivers. In addition, Emerest Home Care encourages clients and their families to provide feedback on the care being provided, and they may use this feedback to make adjustments or improvements to the care plan.

Emerest AFL is Emerest Home Care's Adult Family Living Program offered in Connecticut. The program allows eligible individuals to receive care and support services in the home of a caregiver, typically a family member or friend, who is compensated for providing care. Emerest Home Care pays caregivers the highest amount for this program in Connecticut. The program provides a safe and supportive environment for individuals who require assistance with daily living tasks, allowing them to maintain their independence and quality of life. Eligibility requirements for the Emerest AFL program may vary based on individual circumstances. Contact Emerest Home Care to learn more about their Adult Family Living Program and determine if it may be an option for you or your loved one. 203-871-3000. www.emerestafl.com
Read more on Connecticut FAQ
New Jersey
Right now, we primarily focus on Essex, Union and Middlesex counties. If you are located in another county outside of these, please give us a call to see if we may be able assist or to direct you to the appropriate provider.

We offer both part-time and full-time services, depending on your needs and preferences.

We provide a wide range of services, including personal care, companion care, Nursing Supervision, Veterans Care, and Live-In care.
Read more on New Jersey FAQ
Pennsylvania
Yes, Emerest sends eligible consumers seasonal gifts and welcome packages!

Child, Relative, Friend, Neighbor, Parent

We provide our clients with various management services to make their lives easier. These services may include assisting with refills, ensuring medications are taken on time and in the right quantities, and changing medications as necessary.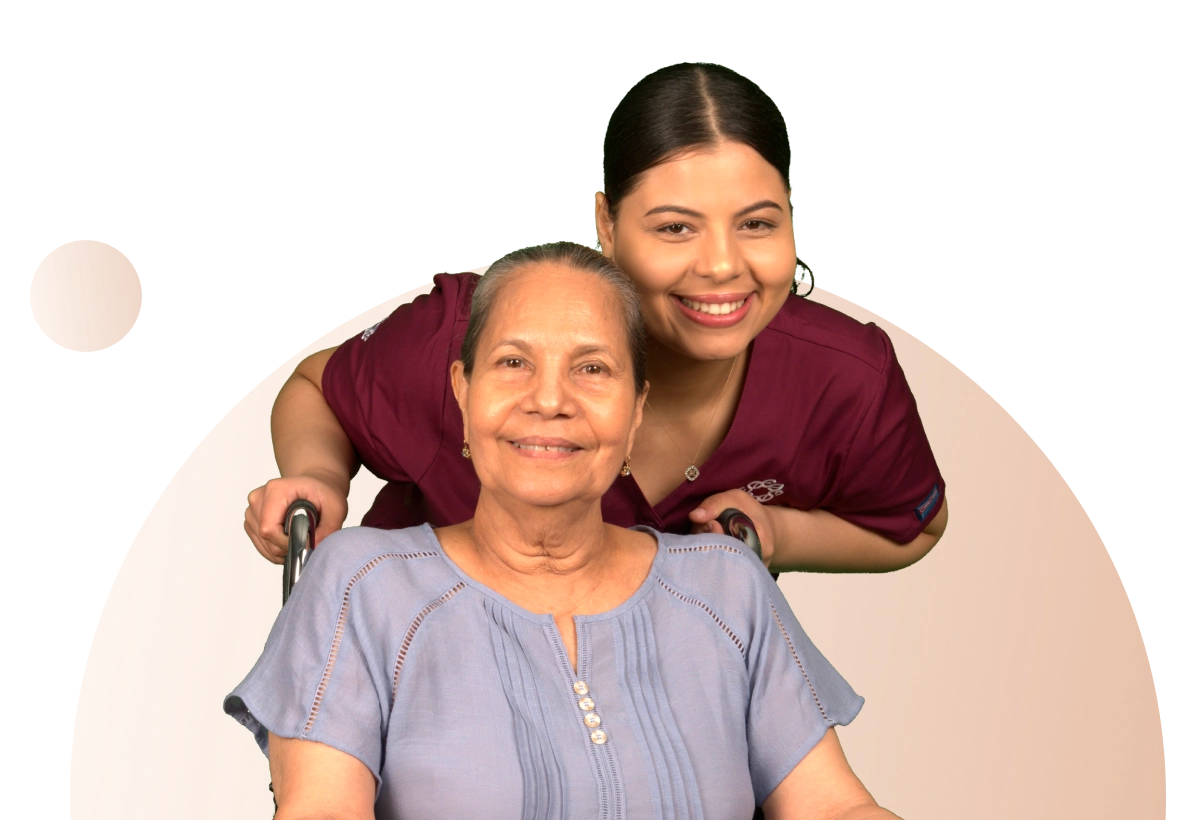 Have a Question?
Contact us and we will answer your questions