Home Care in

new jersey
Discover compassionate and reliable home care services in New Jersey today.
Our services
We are committed to giving the most personalized expert care, with grace and kindness that you and your loved one deserve in the comfort of your own home.
Daily Care

Live in Care

Veterans Program
Daily Care: Compassionate Care for Seniors
Experience compassionate and personalized senior care assistance with Emerest Health of NJ. Our trained professional caregivers provide:
Specialized Care

Alzheimer's & Dementia Care
Parkinson's Care
Chronic Disease Care

Personal Assistance

Companion Care
Personal Care
Grooming, Bathing, and Dressing
Assistance

Transitional Services

Transitional Care
Nursing Home Transitions
Respite Care
Post-surgery Recovery Care

Supportive Services

Medication Reminders
Recreational Activities
Light Meal Preparation
Light Housecleaning, Laundry, Grocery Shopping, Changing Bed Linens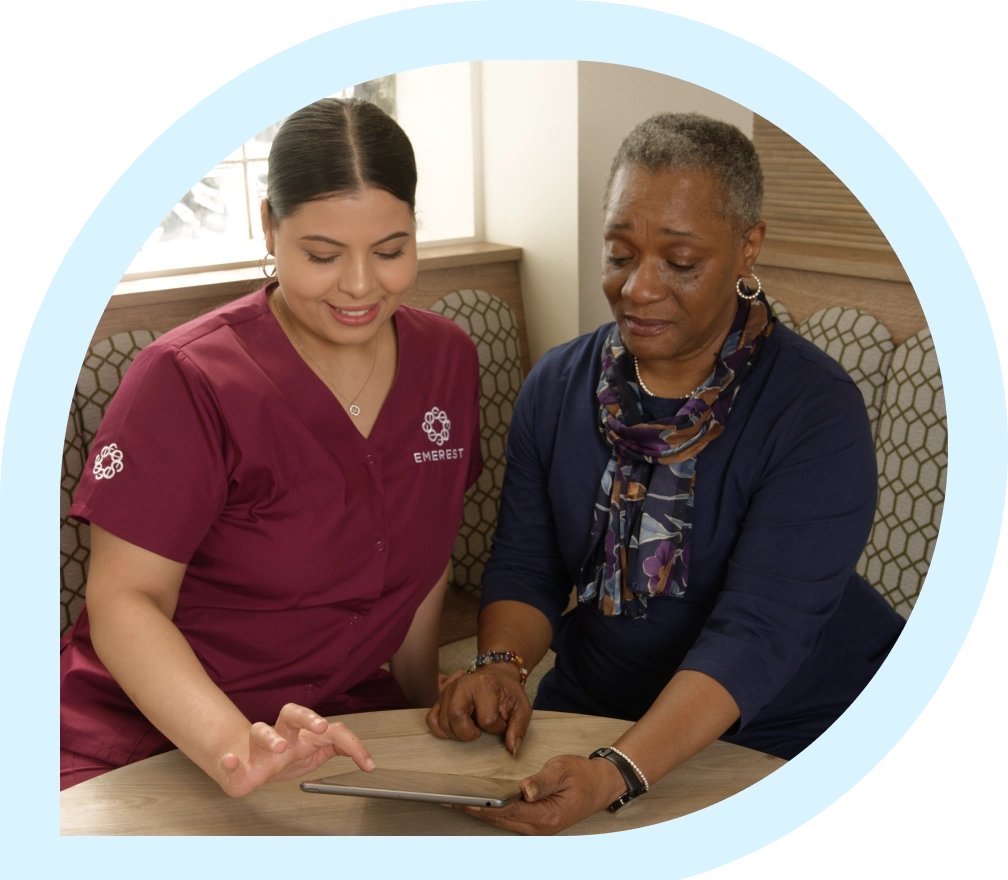 The Emerest Advantage: What Sets Us Apart
We understand that aging with dignity and independence is important. Our dedicated caregivers offer exceptional support to help you or your loved one maintain a fulfilling lifestyle at home.
Expert Care in Your Home
365 Days a Year
Caring Nurse Visits
to Enhance Your Well-being
Your Care Plan, Your Voice:
Building a Care Path that Resonates with You
Quality Care
at a Price You Can Afford
Support That Never Sleeps:
24/7 Client Assistance
Elevating Your Experience
with Care That Goes Above and Beyond
NJ Service Areas
We have a team of health care professionals working to ensure you or your loved ones safety and optimal health, in the comfort of your own home. Serving in counties: Essex, Union, Middlesex.
*If you are located outside of these counties, please give us a call to see if we may be able to assist or direct you to the proper provider.
Easy and Accessible Payment Options
Explore Financial Assistance Programs for Seniors in NJ
Embark on a Fulfilling Career with Emerest
Are you ready to embark on a rewarding career that truly makes a difference in the lives of local seniors? At Emerest, we offer comprehensive support and ongoing training, equipping you with the skills and resources needed to excel in your role.Join us today and experience the fulfillment that comes from being an integral part of the Emerest Family.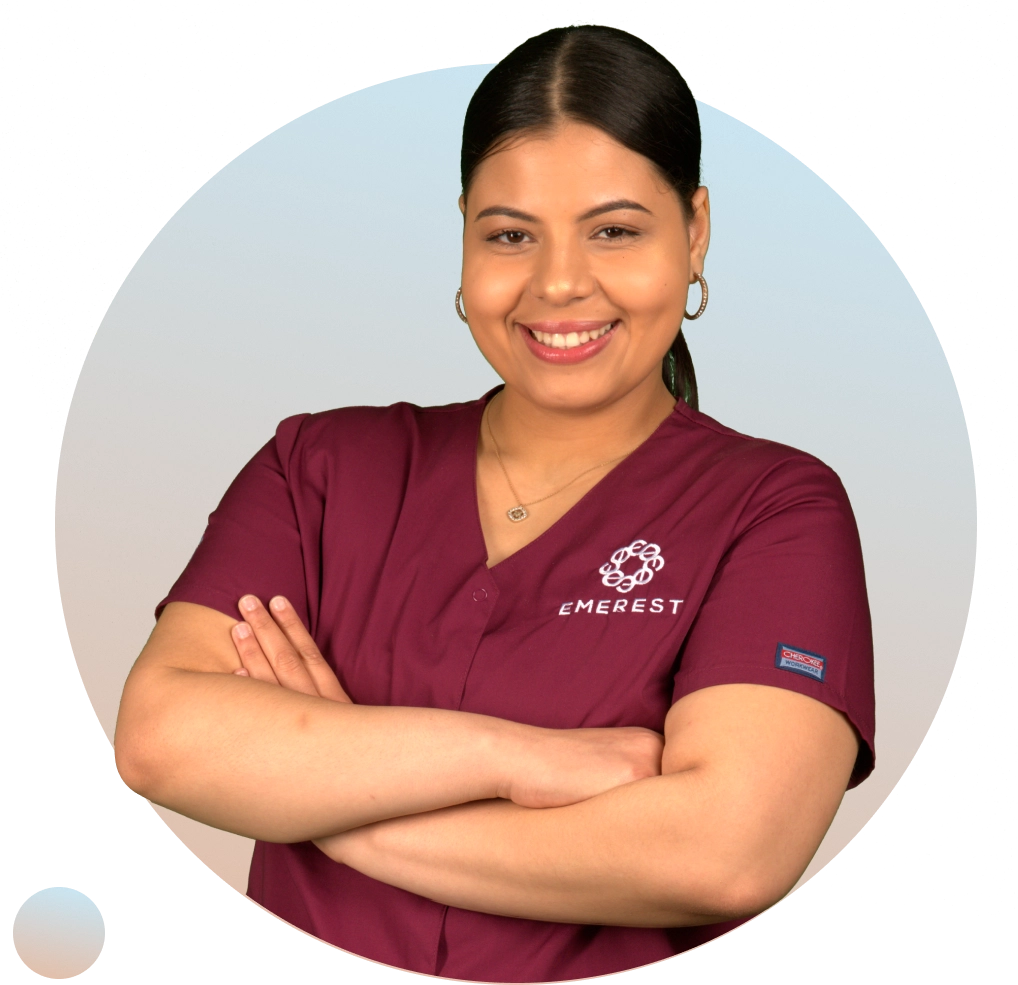 Caregiver Perks
At Emerest, we prioritize the well-being and satisfaction of our caregivers. We understand the importance of providing exceptional benefits that support you in both your personal and professional life. When you join our team as a Home Health Aide, you'll gain access to a range of incredible caregiver benefits that make your experience with us even more rewarding.
Here are just some of the benefits you'll enjoy with Emerest:
Competitive starting rates that recognize your valuable skills and dedication.
Spa Visits through U@PERKS, providing moments of relaxation and self-care.
PTO (Paid Time Off) and paid sick leave, allowing you to take well-deserved breaks and maintain a healthy work-life balance.
Health insurance coverage, available after just 3 months of employment, ensuring your well-being is taken care of.
And so much more
We believe that by caring for our caregivers, we enable them to provide the best possible care to our clients. Join our team at Emerest and experience the difference our caregiver benefits can make in your life.
Apply today and start enjoying the rewards of being a valued member of our compassionate caregiving community.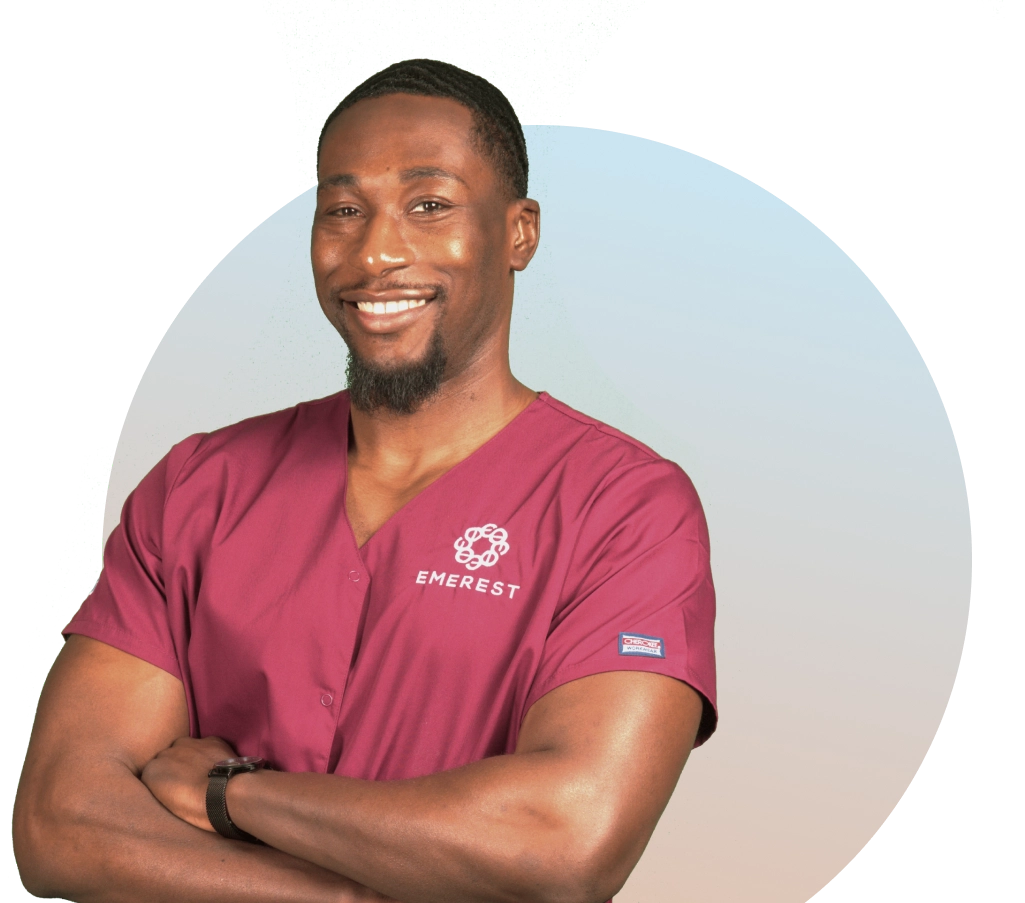 The Impact of Our Care: Client Testimonials
Over a Thousand Seniors and HHAs Praise Our Care with Five-Star Ratings
Angela Barrera
Hello Emerest girls to all of us who work here. We have the privilege and joy of having these benefits of manicure and hairstyle, hair drying, makeup, all totally free for us workers of this company...this is wonderful, I invite you not to miss the opportunity to become beautiful.. Look at my nails done by Vianey, an excellent job...and the other girl, Saniya, the hair and makeup worker, works very professionally and the receptionist, Stephanie, is very attentive and takes care of us very well. All the employees at the Emerest salon are very good people. Many Thank you for everything Emerest, I am very grateful.
Gomy Castro
I am happy to work at this company Emerest Health Of New Jersey, now even more so, because they are giving us a complementary personal grooming service, free of charge, to beautify our nails and hair. I invite my colleagues to take advantage of this service opportunity and come here. fix for free, at Emerest Health of N.J. the only company that offers us this personal beauty service. Thank you. 🙏👱‍♀️💅❤️
Happy with your service at Emerest Health? Leave us a review on Google.
Our office in New Jersey
Your Gateway to Personalized Care
Trusted by
Frequently Asked Questions
Right now, we primarily focus on Essex, Union and Middlesex counties. If you are located in another county outside of these, please give us a call to see if we may be able assist or to direct you to the appropriate provider.

Yes, we accept all Medicaid HMO's as well as Veterans Affairs insurance. We also accept private pay and additional grants.

At Emerest, ensuring the safety of our clients is of utmost importance to us. We have implemented several measures to maintain a safe environment. Firstly, we conduct comprehensive background checks on all our caregivers to ensure their reliability and trustworthiness. Additionally, we provide ongoing training and support to our caregivers to enhance their skills and knowledge in providing a safe care experience. We go the extra mile by having qualified nurses assess the home environment to identify any potential safety hazards and implement appropriate fall prevention measures. To ensure compliance and accountability, we have random pop-in audits conducted by our officers, including nurses, who assess the care being provided and address any concerns promptly. These combined efforts, along with unique perks for our hardworking caregivers, contribute to a robust safety framework for our clients.
More questions